5 Most Innovative Financial Management Tools Enabling Freelance and Remote Work in Africa in 2019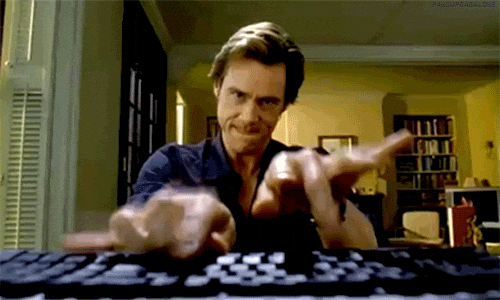 Managing finances is definitely a headache for most freelancers. From dealing with irregular payment cycles and fluctuating work demand to the joys of completing your own monthly bookkeeping; proper financial management often feels like a job in itself.
In my years as a freelance writer, I have come across so many financial management tools that made this task easier. Unfortunately, I have also used financial management software that was so user un-friendly it resulted in me spending so much time becoming an expert on their software it took too much time from me completing my actual writing work.
You can tell a lot about the overall ease of a solution based on their onboarding process. Onboarding is a very important part of the user experience when starting to use new financial management applications. The process can either usher you into a lighter, easier way of keeping your books, saving and tracking expenses and receiving payments from clients, or send you into a tailspin of anxiety, stress, and despair.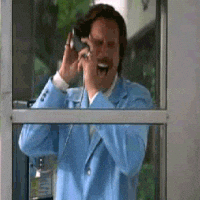 To save you time and a significant amount of trauma, we have compiled (drum roll please)… The 2019 – 5 Most Innovative Financial Management Tools List- Africa Edition. If you are a freelancer working from the continent of Africa the below list of solutions enable freelancers and remote workers to get their jobs and business administration done quicker and easier.

1. Cowrywise:
For most African freelancers, payments often arrive later than expected which makes Cowrywise a great app for taking charge of your finances. With Cowrywise, you save a portion of your earnings automatically and consistently with high investment returns, and you have the option of receiving weekly tips to manage your finances better. If you are interested in making wise, long-term financial decisions, Cowrywise helps you do that. At the moment, this app is available for freelancers based in Nigeria with plans to roll out in other major West African cities.

2. Transferwise:
It is not a coincidence that the first two listed financial management apps we've mentioned have the suffix 'wise'. It's a good reminder that wisdom should be reinforced in big and little financial decisions, especially as a solo entrepreneur, to keep things running smoothly.
If you are an African freelancer who deals with international clients frequently, Transferwise is the platform for you. With fair exchange rates and the most connected African countries on its platform, Transferwise enables you send invoices and receive international payments within seconds. If you're looking for a fair way to receive international payments, Transferwise is the best option.
3. Kudabank:
This new and innovative online-only bank in Nigeria is making waves in the gig ecosystem as it promises to disrupt all situations that lead to the physical steps of walking into a bank branch to complete payments and other financial transactions. Kudabank, still in beta, allows you to budget, spend, send and save smartly from your mobile device. They also promise peer-to-peer payments platform in the near future.
4. Quickbooks:
Quickbook​s is​​ a business accounting platform that enables freelancers to keep track of their income and expenses, calculate tax returns, send invoices to clients and basically organize all accounting tasks. As the sole owner of your business, ​Quickbooks Self-employed helps you stay financially organized while minimizing the need for manual data entry.
5. Bitpesa:
Bitpesa is an online payment platform that leverages Blockchain settlement to significantly reduce the cost and increase the speed of business payments to, from, and within Africa. For Bitcoin enthusiasts, Bitpesa enables you to accept payments in bitcoin and other digital currencies. The best part is you don't have to be an expert in cryptocurrency or blockchain technology to use the platform.

There you have it, our 5 most innovative financial management tools enabling freelancers and remote workers in Africa in 2019. There is so much more we didn't mention, and so many more with great potential that are yet to launch.
We will be updating this list in a couple of months — 2020. What are your favorite financial management apps and tools that make your work easier? What continent of country should we cover next?

Tags:
accounting
,
Allegiance
,
bookkeeping
,
cryptocurrency
,
Freelancers
,
money
,
Time Management
You may also like this